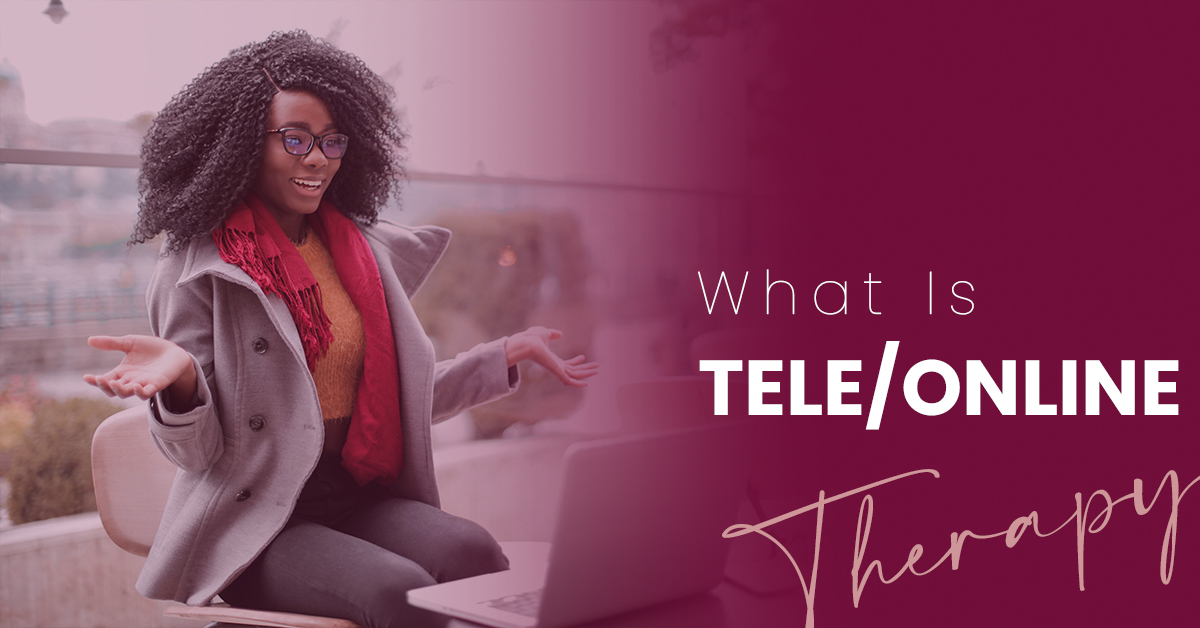 The last several years have changed how people access mental health services. Instead of getting in the car and driving to a therapy appointment, you can now click a button on your computer, cellphone, or tablet, and your therapist will be on the screen right in front of you. If you've been on the fence about online therapy and want to know if it's right for you, keep reading to find out.
What Is Teletherapy and Is It Effective?
Teletherapy or online therapy is therapy delivered by a licensed psychologist or therapist in a remote setting. Some examples of teletherapy include speaking with your therapist over the phone, a video call, or even exchanging email or instant messages. If you elect to get therapy via this option, you do not need to be in the same location as your provider. Instead, you will only need a secure connection to the Internet and a comfortable and private place where you can sit down to chat.
In addition, teletherapy is considered very effective. The
American Psychiatric Association
states, "Telemedicine in psychiatry is a validated and effective practice of medicine that increases access to care." Online therapy is incredibly effective for those who are uncomfortable sitting in a clinical setting or unfamiliar place.
The Benefits of Online Therapy
If you're trying to decide if online therapy is the right fit for you, it may help to know its benefits. Teletherapy offers many great advantages over traditional mental health counseling services, some of which are highlighted below.
#1 Enhanced Patient Satisfaction
Many people are initially reluctant to try online therapy. However, studies show that patients are very satisfied with it. Research also shows that telehealth clients see the same, if not more, benefits than traditional in-person clients.
#2 Reduce Provider Shortages
In many areas of the United States, there are dramatic shortages in mental health professionals. These shortages are especially marked in rural or remote regions and lead to disparities in mental health outcomes. Fortunately, telehealth can mitigate some of these problems as clients and providers no longer need to be in the same location.
#3 It's Convenient and More Accessible
With online therapy, you don't have to ask, "Is there a therapist near me" because location isn't really a factor. Teletherapy offers all of the benefits of regular therapy done from the comfort of your home or your own office. Many therapists are also willing to offer telehealth services outside of usual hours, which can be especially attractive if you have a traditional 9-5 job. This means that you will not have to take time off from work to address your mental health needs.
What Can Online Therapy Treat?
Not only is online therapy an excellent option for people looking for a convenient option for individual therapy, but it is also possible to use it for other treatments. For example, online therapy can be very effective for couples counseling, allowing people to talk about emotional issues in a comfortable setting. It can also be used for premarital counseling and is especially effective if the couple is long-distance.
If you've decided that you're open to giving online therapy a whirl and have asked yourself, "where is a black therapist near me?" you're in luck! My name is Jenet Dove, and I am a licensed psychotherapist committed to helping individuals and couples find their peace.
Are You Ready to Try Online Therapy?
Book a Consultation Today!