"I am finding peace where I am."
– Morgan Harper Nichols
Why Choose Jenet Dove Counseling?

There are so many reasons but the main one is simple — I help women live a softer life. One where you experience balance and peace. I'd love to support you on this journey.
Pronounced JUH-net (like Jeanette)
Hi, my name is Jenet Dove. I am a Licensed Professional Counselor approved by the State Board of Examiners of Professional Counselors to practice psychotherapy in Texas.
However, I'd prefer if you think of me as an advocate for those looking to find their peace and protect it!
I started my own personal crusade toward finding my peace over 10 years ago and have not looked back since. Before then, my perfectionistic habits created a life that was wrought in unhappiness. My self-worth was tied to my income, my GPA and the number on the scale. This unhealthy view of self began to affect my relationships with others and most importantly, my relationship with myself. I did not like who I was becoming- so I made a choice to rewrite my story and rebuild my self-worth. I began to invest in my peace through therapy.
Now, my peace is my priority and it is to be protected at all cost. My peace allows me to be the best mother, the best therapist, the best sister and best friend possible. My peace allows me to wake up each morning and love the woman staring back at me in the mirror.
I find great fulfillment in helping others, especially women, begin their journey in healing towards peace. Despite what this life has led you to believe about yourself, you deserve all the good things! I am here for you and I am grateful for your consideration.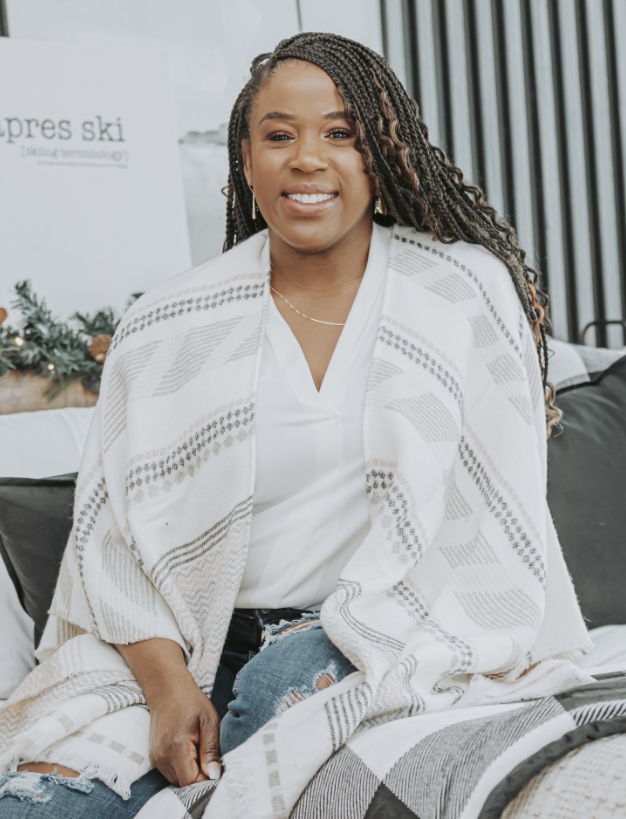 Specialization In Treating the Following:
Over Functioning Perfectionists
Relationship Difficulties
Marital Issues
Depression
Boundaries
High-functioning Anxiety
Imposter Syndrome
Professional/Career Issues
Workaholism
Procrastination
Stress Management
Burnout
Education
M.Ed in Counseling
University of Houston, Main
BS in Communication
University of Texas at Austin
Experience
LPC License # 79131
Certified Daring Way Facilitator™
Eddins Counseling Group
Licensed Professional Counselor-Associate
Houston, TX
UT Employee Assistance Program | Practicum
Houston, TX
You're Worth the Investment!
Get started creating the life you deserve — free of anxiety and people-pleasing. Start living a life of balance and authenticity.
Book your free 20-minute consultation.